The tale about the «Brave Tiger» named Teddy
Two years have passed since our team has one of the most valuable and unique employees – Pakaya Reategi Teddy. He performs the duties of the economic manager, but is able to replace any colleague. It is not for nothing that we nicknamed him Tigre Bravo («Brave Tiger»): he is not afraid of all kinds of difficulties and easily overcomes them.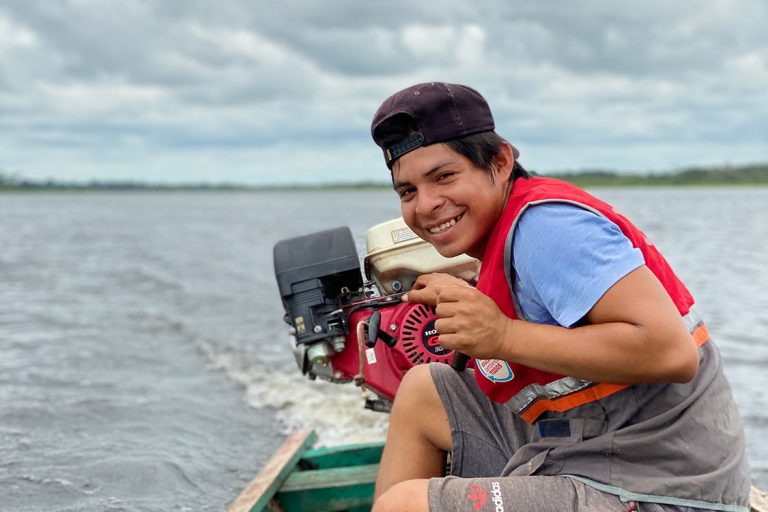 Teddy was born in a small village near the town of Pucallpa. Locals call such ones «un pueblito», which literally can be translated as some village. His small homeland is located between the Ucayali River and the forests of the primeval selva. Therefore, the «Tiger» had to learn to fish, hunt and survive in the wild since childhood, although he is not a purebred Indian, but a mestizo (a descendant of European colonists and indigenous Indian population). These people make up the majority of the population of modern Peru.
Teddy is a very friendly, warm-hearted and calm person who looks at the world with wide eyes and a 32-tooth smile. His hard work, diligence and even a certain pedantry cannot leave anyone indifferent. He is open to new knowledge and catch everything on quick. For example, our «Tiger» learned to make bouquets of local flowers after the very first master class of one Russian guest, and now calls it with a Peruvian accent «IKEBANU».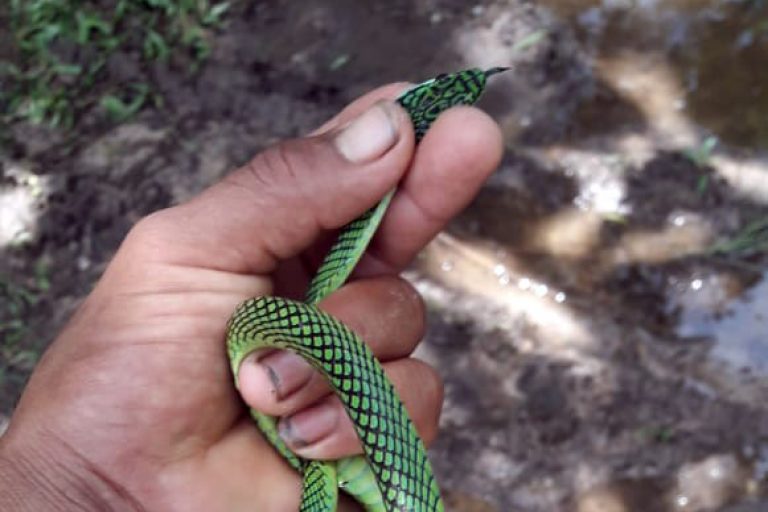 At last but not at least, Teddy loves nature very much. This appears not only by his attitude to the jungle and the world around him, but also by how any creature living in the Amazonian forests reacts to him. Not a day goes by that Teddy doesn't make a new friend: for example, a poisonous snake which he controll in a mystical way. It happened that the «Tiger» brought a wild sloth, whose claws are capable of tearing the belly of any predator encroaching on it. And it's not worth talking about monkeys, parrots and iguanas – for us it has become commonplace.  But, of course, we do our best to protect our guests from such meetings with the inhabitants of the local selva.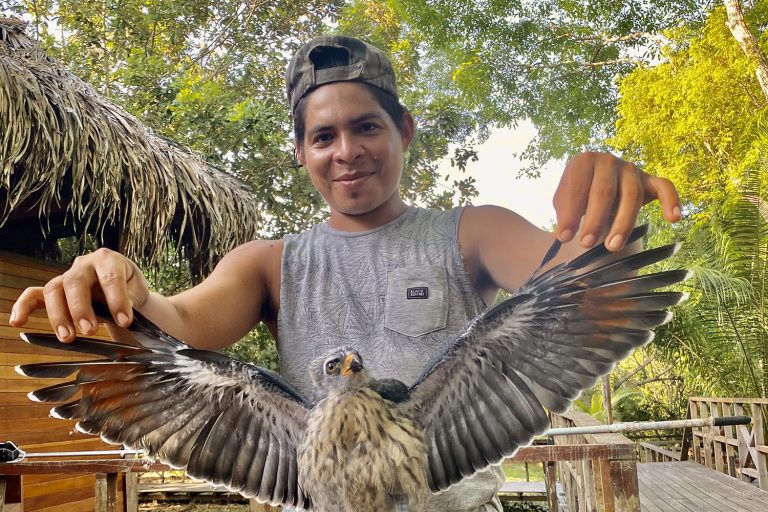 Despite his young age (27 years old), Teddy is the father of two children, and we have no doubt that they will inherit all his qualities. For example, his 2-year-old son Dariel is already helping his father to manage the boat motor. What will happen next? We thank fate for having Teddy: we are bound by strong partnerships, mutual understanding and respect. We sincerely congratulate and wish him good health, inexhaustible energy, new victories and prosperity in everything! We are always happy to convey personal greetings to «Tiger» from the many guests he has met over the years during their stay at our ecolodge.